The works by one of the greatest artists who went against Abstract Expressionism, is here in Hong Kong this year. Following his other exhibitions, at the Guggenheim Museum, New York; Tate Modern, London; and UCCA, Beijing; six originals by the American artist, Robert Rauschenberg, is finally on exhibition at de Sarthe Gallery, from now until the 2nd of July, 2016.
Considered as one of the most important artists during the postwar period in America, Rauchenberg has created significant figurative art pieces from 1968 to 2005. Alongside names like Jasper Johns and Allan Kaprow, whom all followed the Neo-Dada movement, they particularly used mass media in their works. Acting as the gateway to the world of pop art, Rauchenberg stylishly depict objects of the mundane, and creates interesting records of the history that has has witnessed as an artist.
Rauschenberg has experimented with a lot of different techniques, including the solvent transfer, used in his work Bryce Baby; the dye transfer, self-produced plaster sheets and polylaminate panels combined technique for Stretch [Anagrams (A Pun)]; and the pigment or vegetable dye transferred on polylaminate material technique, which was made of layers of laminated paper that are mounted on aluminum, for his work Page 10 Paragraph 3. All these subversion of traditional painting methods has allowed him to render interesting collage images, which includes "found photographs, comic strips, reproduction of other artworks". His works often deal with the postwar art world, and investigates in how "the juxtaposition of contents reinvents the way painting narrates through modern technology". Rauschenberg also intelligently creates patterns which sheds light on his own childhood, and comments upon "the distinction between art objects and mundane objects".
He works are often open to interpretations, encouraging the viewers to delve into a journey of their own. There is no apparent order of his images, but they always entail the "spirit and style of a narrative part of a story".
In addition to the works previously mentioned, his bigger works, including the Roundabout, Tenant and Rehab are also exhibited. These 'stories' that he has created, not only documents a colorful history of America, but also serves as a "multifaceted landscape defining his epoch for the future generations". Bringing strong visual impacts to the viewers, his works are there to constantly remind us of the "ever-growing globalization and modernization of art."
de Sarthe Gallery: 8/F Club Lusitano, 16 Ice House Street Central
Top Image: Tenant (Scenarios), Copyright: Art © Robert Rauschenberg Foundation/Licensed by VAGA, New York, NY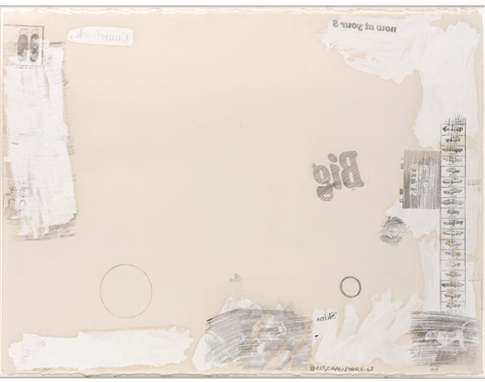 Bryce Baby, Copyright: Art © Robert Rauschenberg Foundation/Licensed by VAGA, New York, NY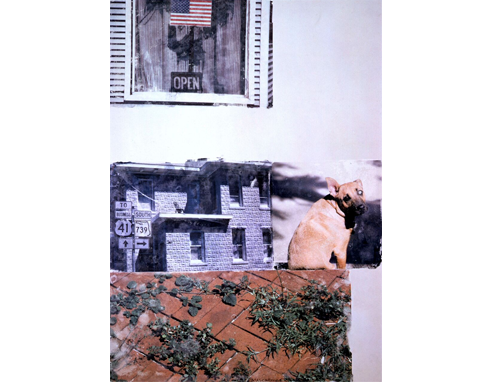 Page 10, Paragraph 3 (Short Stories), Copyright: Art © Robert Rauschenberg Foundation/Licensed by VAGA, New York, NY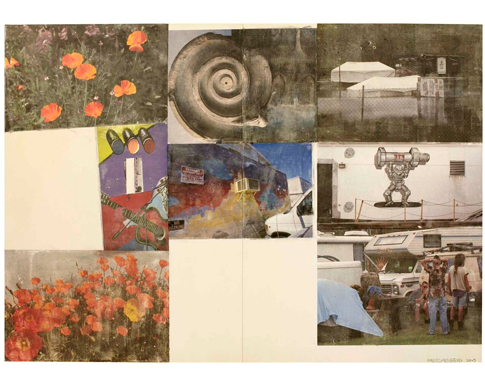 Rehab (Scenarios), Copyright: Art © Robert Rauschenberg Foundation/Licensed by VAGA, New York, NY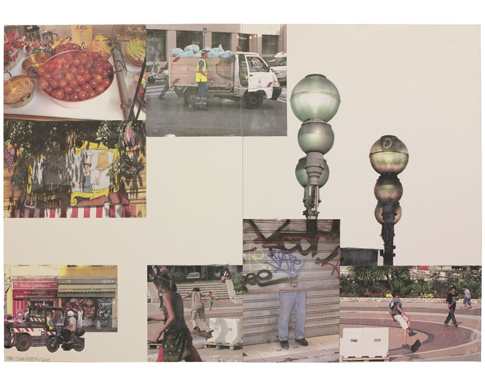 Roundabout (Scenarios), Copyright: Art © Robert Rauschenberg Foundation/Licensed by VAGA, New York, NY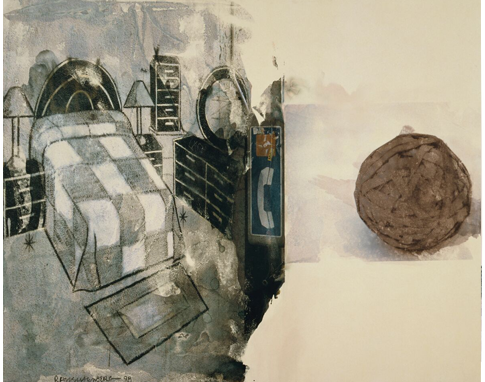 Stretch [Anagrams (A Pun)], Copyright: Art © Robert Rauschenberg Foundation/Licensed by VAGA, New York, NY