Motion art designer and founder Nahuel Salcedo calls Onesal an art direction studio – a collective made up of "self-defined visual cooks" working on versatile animation projects that are open to an infinite number of possible definitions. The Tokyo-based "kitchen" garnered attention for its "international taste", serving otherworldly sensory simulations that, instead of telling a narrative, aim to move its audience with visuals in its most fundamental form. International has been incorporated into the studio's identity, and while allocating most of his team's efforts into commercial graphics work, Salcedo stresses the importance of engaging with one's passion projects – art that starts off with no particular concept and boundaries.
i) What does the word 'art' mean to you?
For me, art is whatever moves you. Whether you love it or hate it.  
ii) Please tell us more about the kind of work you and your studio do! What is motion design, and why did you choose this medium?
I like to define Onesal as an art direction studio, regardless of the media we apply our craft to. Most of our work consists of full CG (computer graphic) animated films for advertising, art direction for music videos and broadcast design. We have also been doing a lot of short format videos lately. The boundaries of motion design are blurred, so it's rather hard to come up with a short definition. What hits close to heart for me is that motion design is a middle ground between animation and graphic design. When compared to other more traditional genres, such as character-driven animation, motion design can probably be defined as mainly visual, almost affective. To some extent, it is a medium that is less concerned about telling a story, and more about moving and impacting the viewer with visuals.  
iii) Your abstract motion art seems to resemble patterns of movements seen in natural phenomenon and animals. How and where do you get your inspiration for your motion art? 
When possible, I try to step away from the computer and go outside for inspiration. I live in downtown Tokyo, but I'm just an hour away from the mountains or the sea. My favorite places to disconnect and get inspired are Kamakura in Kanagawa and Mount Takao in Hachioji. In terms of my recent work, I have been getting tons of inspiration from jewelry design and modern Japanese sculpture. Personally, in the world of motion design, I'm a sucker for Zeitguised. Needless to say, their commercial work is outstanding, but I am fascinated with the way they produce and curate extremely high-quality passion projects – they're amazing! The duo Dvine creates incredibly inspiring work too. At the studio we also love ManvsMachine, More and More, Analog and Sehsucht.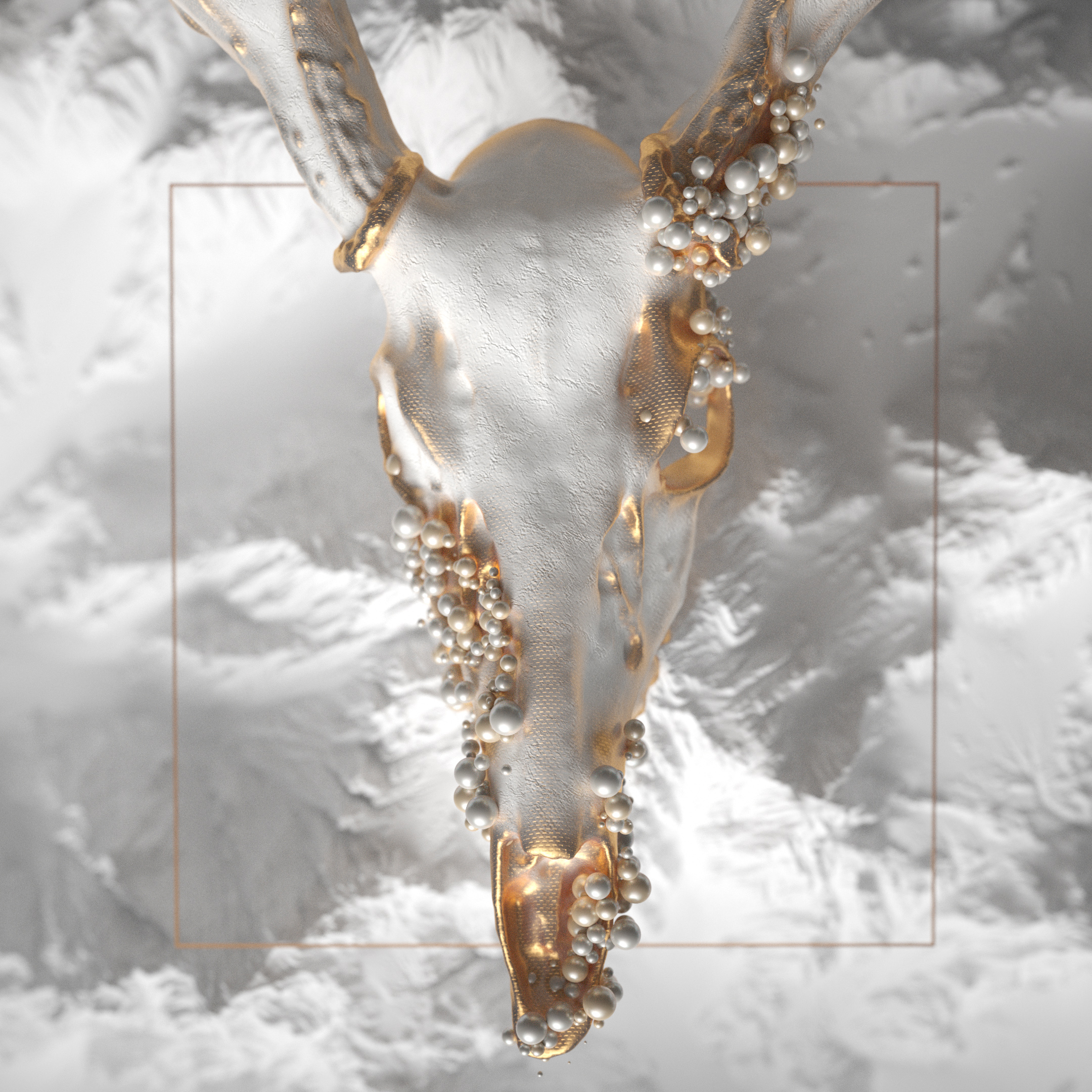 iv) Please describe your creative process when creating abstract motion graphics – from generating the idea, to materializing it.
It depends if we are talking about a commercial or a passion project. In fact, the latter is much more difficult. For a commercial project, the abstract design is based on a specific objective like telling a story or promoting a brand, so there are some boundaries set. On the other hand, passion projects set no boundaries, and most of the times we don't start with a clear idea. One thing that I personally try to do with passion projects is to learn a new tool or technique (mainly simulations), so I start by trying to choose what I want to learn and see how far I can take it. If in the process I get something that looks interesting, I move on and make a world for it: work on the shaders, the lighting and the rendering. This second part where I get to play around with colors, textures, and composition is definitely what I enjoy the most.  
v) Since you have studios both in Tokyo and Buenos Aires, how do you incorporate the styles of both cities into your work?
I had an interest in Japan ever since I can remember. The culture, the food, the architecture…the country was magnetic and so surreal at the same time. So the idea of moving to Japan was always in my head. I moved to Tokyo as soon as I had the chance, and after some time Onesal was born. After coming here, I realized that what really attracted me to Japan was the fact that I thought the country was something totally different from what I knew and had experienced in Buenos Aires. Onesal is a very rare animal in Japan, and some clients here reached out to us for our particular taste on design – a so-called international taste here. Being an international team in Tokyo is part of our own identity, and we embrace it.  
vi) What are some of the largest challenges you had to overcome during your artmaking process? How did you come to terms with these difficulties?
Getting stuck creatively is the worst, because one is trying to get a piece out, but nothing feels good enough. Seeing the "discarded projects" folder (I keep every failed project in a special folder) grow for too long. When this creative blockage happens, I find that doing a collaboration or taking some time off is the best way to restart the process.
vii) What would be the advice you would give to those who are just starting out in motion design? 
Nothing new here, but join a place with work that you would love to do yourself and work your butt off for. You can learn it all by yourself with a computer by doing tutorials, which is something that you should be doing anyway, but it's so much easier and faster if you have people around you that have already walked the same path. Probably the best advice I received (when I was working back at 2veinte Studio in Buenos Aires) is that no matter how busy you are with commercial work, always make time for passion projects, because those are the ones that take your craft to the next level.  
viii) Any artists or creative individuals that you would love to have a chance to collaborate with in the future? 
I dream of having the chance to do something together with Bjork. Everything about her aesthetics is stunning.  
ix) Lastly, are there any upcoming projects in 2018 that you would like to share with our readers?
We are working on a few very crazy abstract pieces for a clothing/ lifestyle brand, including lots of simulations. I expect that we can share this very soon with the world!      
A great thank-you to Nahuel Salcedo and ONESAL, and images courtesy to the artist himself.