COS has been one of our major inspirations when it comes to fashion, design, as well as art. With their countless collaborations with different artistic units, we are mesmerized and particularly happy to congratulate them on their 10th anniversary. Apart from their latest COS 10 collection, the brand has a lot more awaiting for the next 10 years to come, as we found out from our interview with their Creative Director, Karin Gustafsson.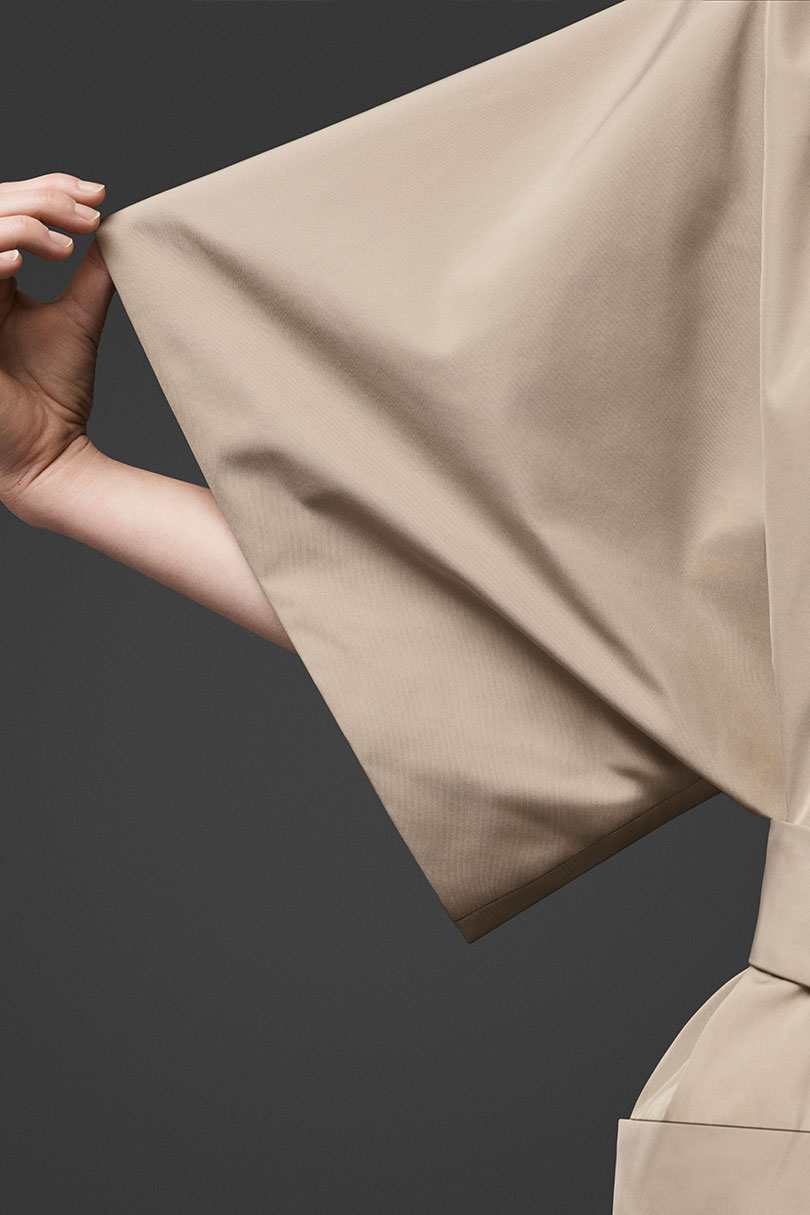 i) The 10th year anniversary for COS is also the 10th year anniversary for you, ever since your final collection was spotted by the initial COS team. What has changed the most for you as a designer and which of these changes do you think, would not have occurred if it wasn't for you working at a brand like COS?
The last ten years have been an incredible journey for me and the brand has developed enormously during this time. So much has changed that it's difficult to pinpoint just one thing, but I would highlight how much I have learned about pushing boundaries. This applies to everything from pattern making to construction to draping, and all the other techniques that go into the process of making garments. We have come a long way in terms of how we approach our work and this has definitely had a profound impact on me as a designer.  
ii) Your signature technique of designing through draping is evident throughout the collections produced by COS, what do you think is so special or so timeless about this technique?
At COS we encourage our designers to create their vision using the creative approach they best enjoy and that reflects their skills; whether this is draping, sketching or harnessing digital tools. Personally, I have always preferred to drape onto a dress making stand when first visualizing a garment, this is in part because I enjoy the way the piece can shift and change throughout the design process but also because I think it allows for a certain freedom. The other benefit I see from designing in this way is that you instantly recognize how something will look on the customer's body.
iii) COS believes in reinventing the classics, going back to the wardrobe staples of the five-pockets, the little black dress, and the blazer jacket. Which re-invented version was the most memorable for you, perhaps due to a particularly challenging production process or a personal story behind the reinvention?
We work closely with our production teams to find innovative new materials and techniques, this can be quite a timely process and in the past, we have worked on new concepts for many seasons that for one reason or another do not make it to the store. This can, of course, be frustrating, but we are determined to offer our customers the best garments and accessories. One design element that we have used over many seasons is the concept of glued seams; this is an example of a production technique we worked on for over a year to perfect. The glued seam allows us to create a very clean garment with minimal workings and a great line.  
iv) What does the term 'modernity' mean to you?
I often come back to the principle 'form follows function', which encapsulates what modernity stands for. I admire design that stands the test of time and feels as relevant and modern today as it did when it was created, however long ago that was. A personal favorite is a French designer Jean Prouvé. The techniques he used for his chair designs were considered revolutionary at the time and I think they still feel modern today, over half a century on.
The fabric is nearly always our starting point when designing a new collection and it is great to hear when customers pick up on this.  
v) The designs by COS are never just about the design, but also about its functionality, finishes, and tactility. How would you describe the texture that COS has been giving as if you have to tell someone who has never been in touch with products by COS?
A key foundation of all of our garments and accessories is tactility; we have always taken pride in the quality of the fabric we use; whether this is the softest buttery leather, elevated cashmere or the crispest cotton. The fabric is nearly always our starting point when designing a new collection and it is great to hear when customers pick up on this.
vi) COS is not a brand that is trend-based, instead, the brand emphasizes on different art inspirations which have helped the brand create its designs. Which artist collaboration project was the most memorable for you? Why?
We are fortunate to have worked on some incredible collaborations over the years. One particularly memorable one was the partnership we did with the Guggenheim Museum in New York, for the historic survey of Agnes Martin's work. It featured more than 115 pieces and was a retrospective – including some of her lesser-known work from the 1950s. I am fascinated by the thought-process she used and it was a real honor as a fashion brand to partner on that project. But we are always looking ahead at COS and are very excited about the upcoming collaboration we have for this year's Salone del Mobile fair. We are partnering with London-based Studio Swine, an artistic collaboration between Japanese Architect Azusa Murakami and British Artist Alexander Groves and they are creating an installation centered around a focal sculpture emitting mist-filled blossoms. The installation will create an immersive multi-sensory experience and we're very much looking forward to it.  
vii) What is that 'thing' which you believe helps COS in differentiating itself, and for it achieve such success now?
It is hard to pinpoint an exact element that has led us to where we are today. I would say that since our launch we have remained true to our essence; offering modern, timeless and functional design. We believe that our customers appreciate this and our core wardrobe essentials that are made to last beyond the season, both in terms of their style and quality. The design team also places great emphasis on sourcing fabrics and researching new techniques which we believe contributes to the appeal of our timeless pieces. We are humbled that our customers have continued to appreciate our approach and engage with our collections.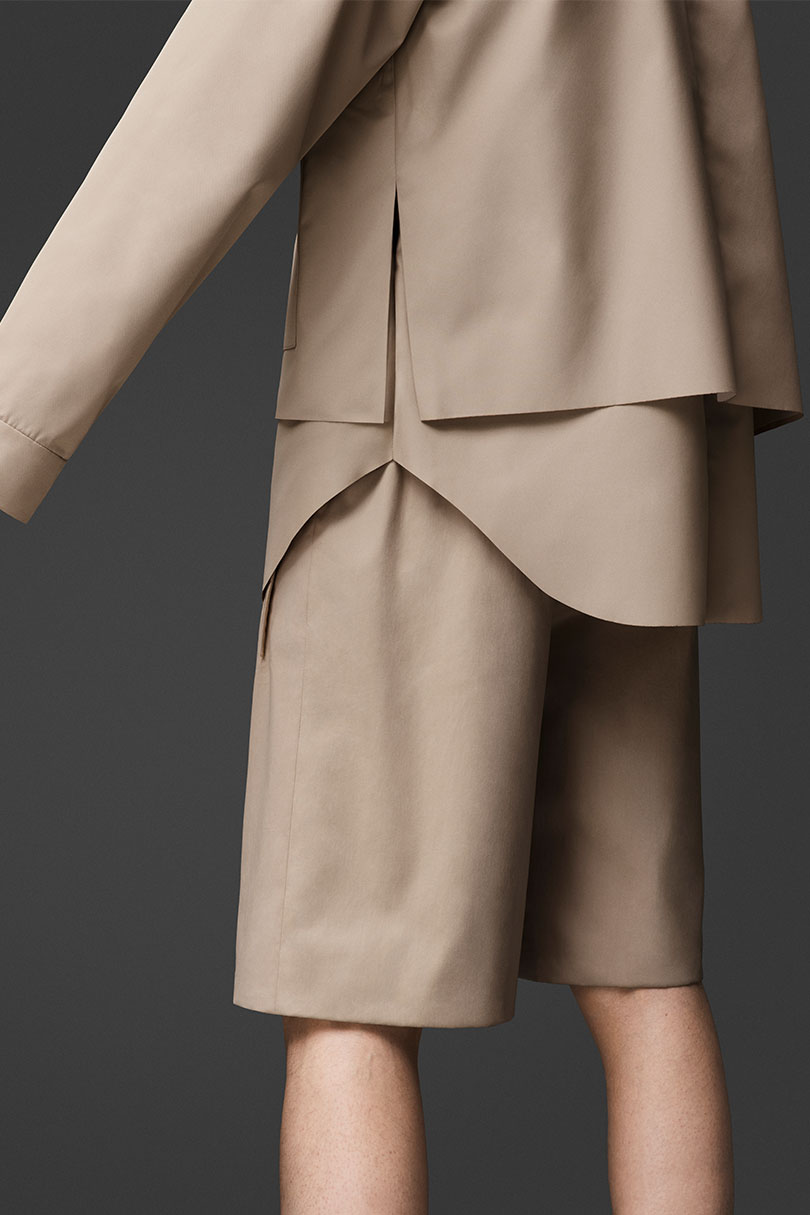 viii) Can you please give us a brief list of 10 things that have inspired or influenced your designs?
In no particular order… Coco Chanel, art, architecture, mid-century furniture design, Agnes Martin, friends, family, London, Tokyo, New York.  
viv) Is there anything that you think COS still has not been able to do or is there something that you wish for the brand to explore in the next 10 years?
Absolutely, the past 10 years have been a real journey and we have grown and learned a lot but I think the next 10 are equally exciting. We will continue to explore new ways of working and pushing boundaries and the strong aesthetic of COS represents endless possibilities for the brand going forward.