When you look at the night sky, what you do see? The shining moon, the glittering stars, or the romantic moment, which you have spent with an old lover? When I look into the distant sky, I imagine the galaxy, I try to relate it to shapes and colors, and ultimately, I remember how small I am, on this tiny planet called Earth.
White Cube welcomes a series of latest works by Darren Almond, a 2005 Turner Prize nominee and London based painter, at his first Hong Kong exhibition this January. We are particularly attracted to his series of 'Timescapes' paintings, which was inspired by the artist's sightings at South Patagonia in 2013. The way he has portrayed the sky speaks deeply to our soul, as his use of color and depiction of movement submits us into a mysterious yet majestic moment.
Set against a dark background which is contextualized by Almond's investigation into the teachings by Heideggar with it, the three paintings which he has produced are actually representative of Heideggar's view on a 3-dimensional universe, which consists of the past, the present and the future. Almond has used layers of color to create the darkened background, which appears like a space of blank hollowness, but is in fact, countless brushstrokes of blue, yellow and warm red. Engulfing the viewers' attention with images of sparkling stars and aurora on the surface, his work questions us with what reality really is, when these scenes which we see on a daily basis are so surreal, and remain so hard to fully understand.
Darren Almond – Time and Being
29th of January, 2016 to 12th of March, 2016
White Cube: 50 Connaught Rd Central, Central
Top Image:
Darren Almond
Timescape 01:17
2015
Aquacryl and gouache on aluminium
23 5/8 x 29 1/2 in. (60 x 75 cm)
© Darren Almond. Photo © White Cube (Prudence Cuming Associates Ltd)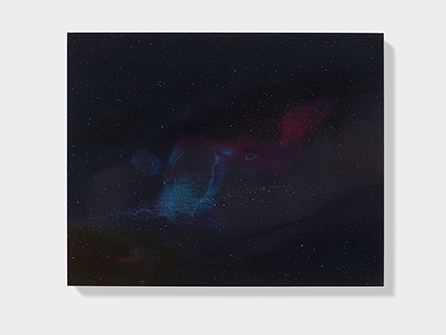 Darren Almond
Timescape 03:19
2015
Aquacryl and gouache on aluminium
23 5/8 x 29 1/2 in. (60 x 75 cm)
© Darren Almond. Photo © White Cube (Prudence Cuming Associates Ltd)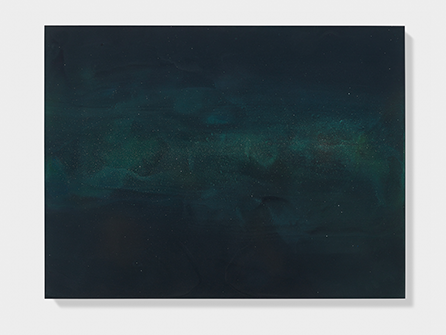 Darren Almond
Timescape 04:56
2015
Aquacryl and gouache on aluminium
37 x 48 13/16 in. (94 x 124 cm)
37 5/8 x 49 7/16 x 2 1/4 in. (95.6 x 125.6 x 5.7 cm) (framed)
© Darren Almond. Photo © White Cube (Prudence Cuming Associates Ltd)