One of the last days in 2014 was used to clean up my room. I now feel particularly comfortable in my space, seeing everything tidy and clean. Since a lot of stuff were thrown out, I now have space for new goods.
Stumbling upon this lovely online curated store, Readymade Objects Store is one that specializes in the collection of delicate stationery, home accessories  and gift ideas.
With a variety of very cute and clean design goods offered on the platform, here are some of our favorites from the store. Check out that Kroonuppe Ceiling Flower below; it can be used to secure a hanging light or be rearranged into a piece of home decor itself.
Nubuck Tassel Bookmarker/Animag Card Stand, Bambi/Strike Gold Sticky Note Set/ Desktop Note Box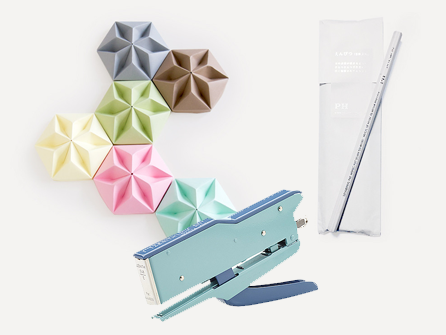 Zenith Stapler 548 / E, Blue Color/ PH Pencil, 5pcs / Set/ Kroonuppe Ceiling Flower